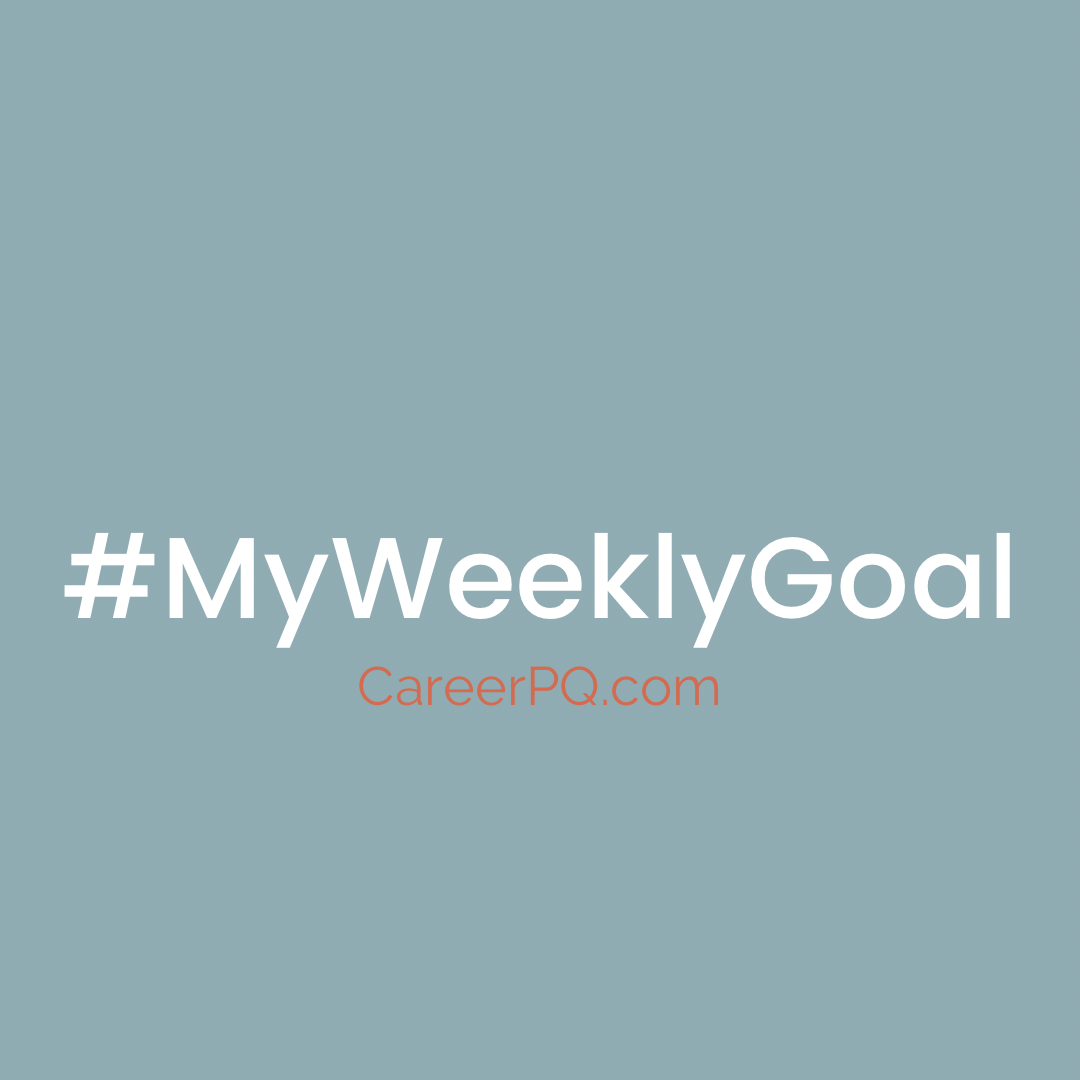 If you want to complete a task, set a goal. What's the easiest way to set a goal? Say it out loud and include others in your journey!

This week, signs continue to emerge that we're starting to enter the Post-COVID19 era. I have three public speaking events scheduled this week and my presentation skills are feeling a little rusty. So, for this week, I'm focusing on refreshing some skills and mentally preparing to "get out there again."

Quick update on last week's goals: I've had two successful weekends of (mostly) play with no work! The key is to remain committed during the week to get my work done (and not slip into the "I can do that on Saturday" habit when I start to feel tired or overwhelmed mid-week).

What is your weekly goal? How can others help you succeed?