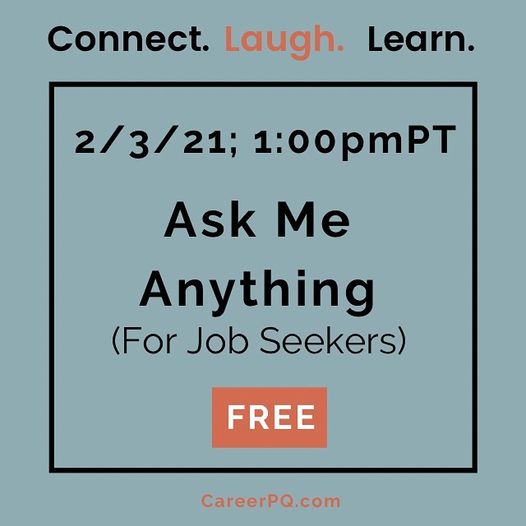 REGISTER NOW
Ask Me Anything (for job seekers)
When: Wednesday, December 3rd; 1:00pm PT
Where: Zoom Conference Room (link shared at registration)
Who: The webinar will be presented by Scott Darrell, CPQ Head Coach
How: To Register, follow link or send an email to [email protected]
Cost: FREE
Have a question about the state of the job market or how to make a career pivot during this recession?
We'll present the most recent job market data and share some of the successful job search strategies that our clients have used over the past few months. We'll also use the power of crowdsourcing to explore your most pressing questions.
Attend live to ask your questions directly or email them beforehand ([email protected]) and we'll share our answers during the live session.