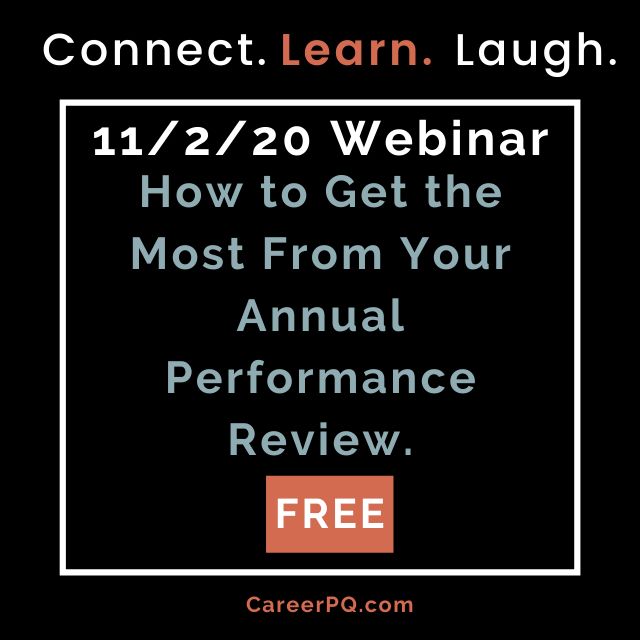 When: Monday, November 2nd; 1:00pm PT
Where: Zoom Conference Room (link shared at registration)
Who: The webinar will be presented by Scott Darrell, CPQ Head Coach
How: To Register, send an email to [email protected]
As we approach the end of the calendar year, many organizations will implement their system for reviewing employee performance (and in many cases determining raises/bonuses). This session will help you prepare for your APR, including measuring your impact, presenting your case and understanding your value. Future sessions will address best practices for implementing APR feedback.
Attendees will be able to ask questions anonymously through the Zoom chat feature.

A recording of the webinar will be available to CPQ:HQ members (see the Resources space).