I gain so much inspiration from my clients each and every day. With their permission, I'm passing along some of their best practices for coping (even thriving) during these challenging times.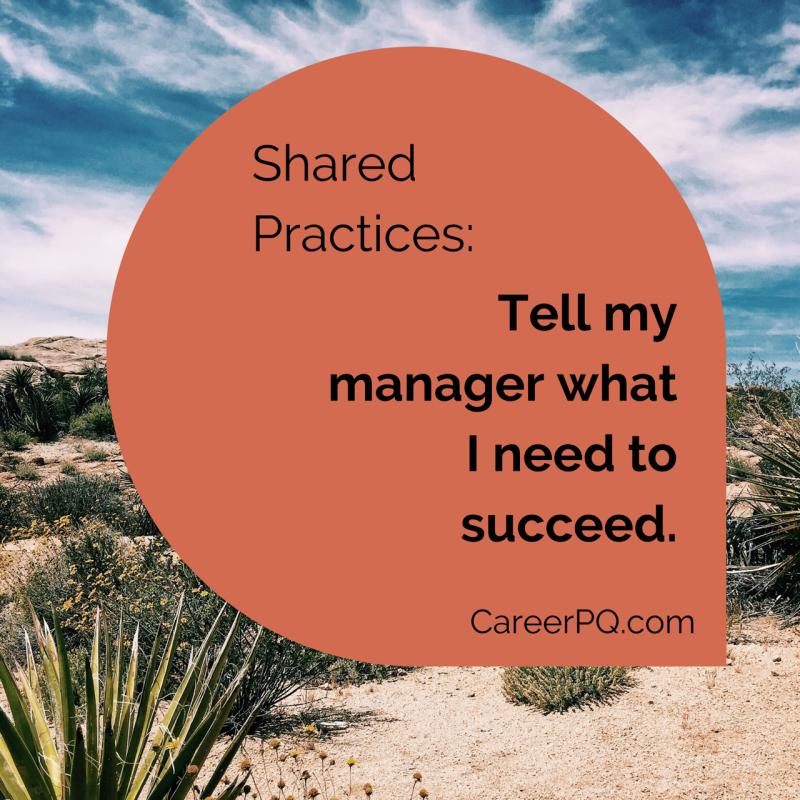 Tell my manager what I need to succeed. As the pandemic stretches on week after week, keep-up your enhanced communication with team members.
What do you need to succeed? How are you communicating your needs with team members?