I gain so much inspiration from my clients each and every day. With their permission, I'm passing along some of their best practices for coping (even thriving) during these challenging times.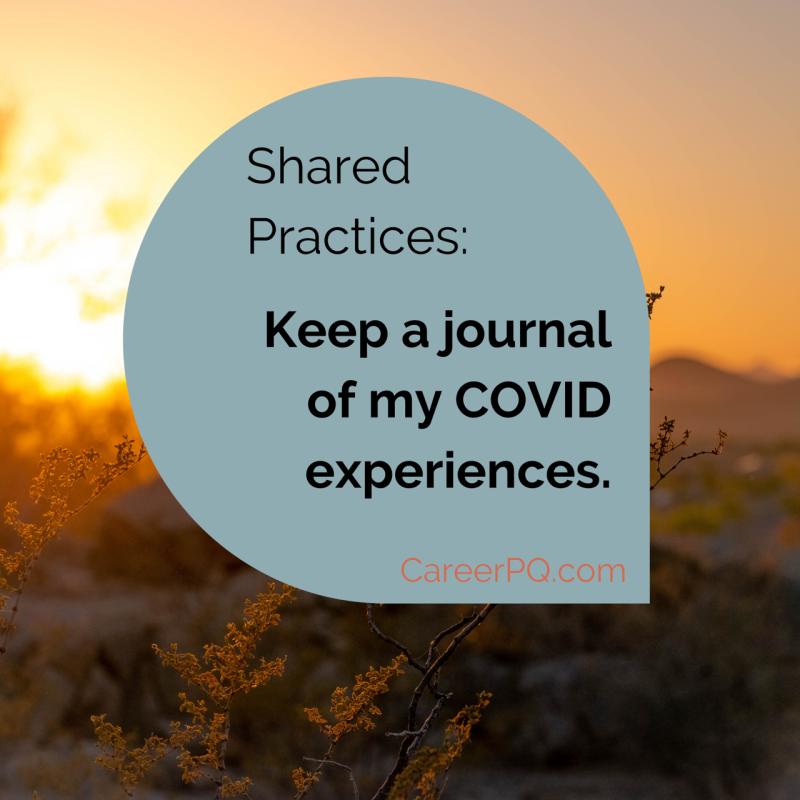 Keep a COVID-19 Journal: Many people have shared how their pandemic-era experiences are unprecedented in their personal and professional lives. Want to gain control over these experiences? Try journaling. Set a journaling goal that's realistic for you and capture the details of your day or week. Consider what happened, your actions and emotional responses to even the smallest things. One client decided to journal to ensure that she would not forget the challenges of front-line workers. Another client wants to track his evolution as a first-time manager of remote-workers. A recently laid-off client is finding it helpful to refect since this is the first time he's ever been unemployed.
How can journaling help you through the pandemic?