I gain so much inspiration from my clients each and every day. With their permission, I'm passing along some of their best practices for coping (even thriving) during these challenging times.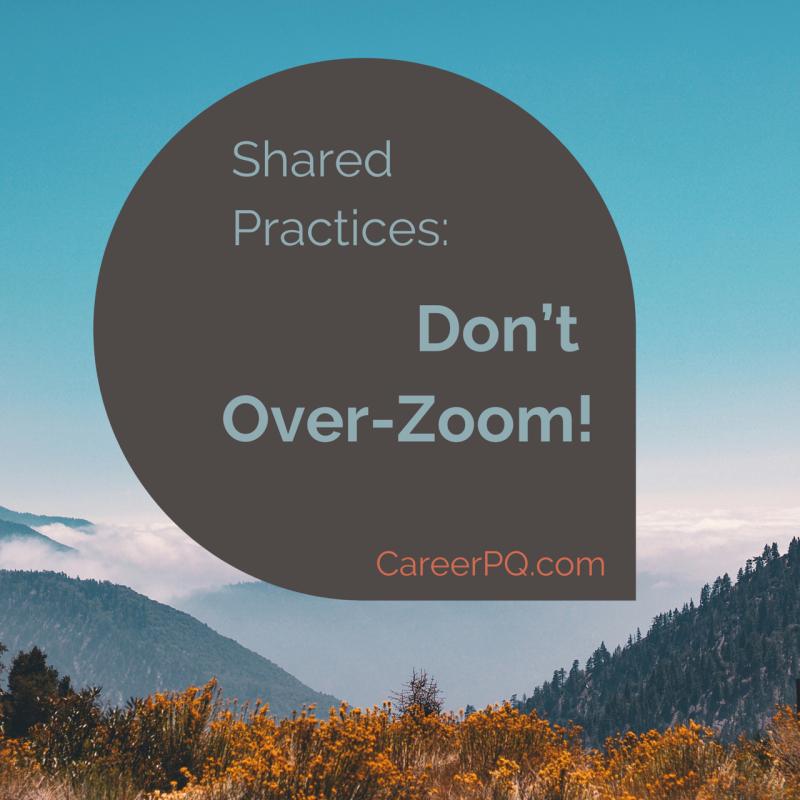 Don't Over-Zoom. It's Friday, anyone else feeling Zoom Fatigue? It turns out, many of us are working harder than ever during the shut-down. Combine that with the challenge of staying connected with family and friends and we're spending more time than ever on the phone, Facetime and Zoom. Yes, staying connected is important as we work our way through this period of Social Distancing, but consider if you're setting a pace that works best for you. Just because you can easily have back-to-back calls, doesn't mean that you should. Allow yourself time to stretch, clear your mind, get some fresh air… and most importantly, step away from your phone and webcam.
How are you avoiding Zoom Fatigue?