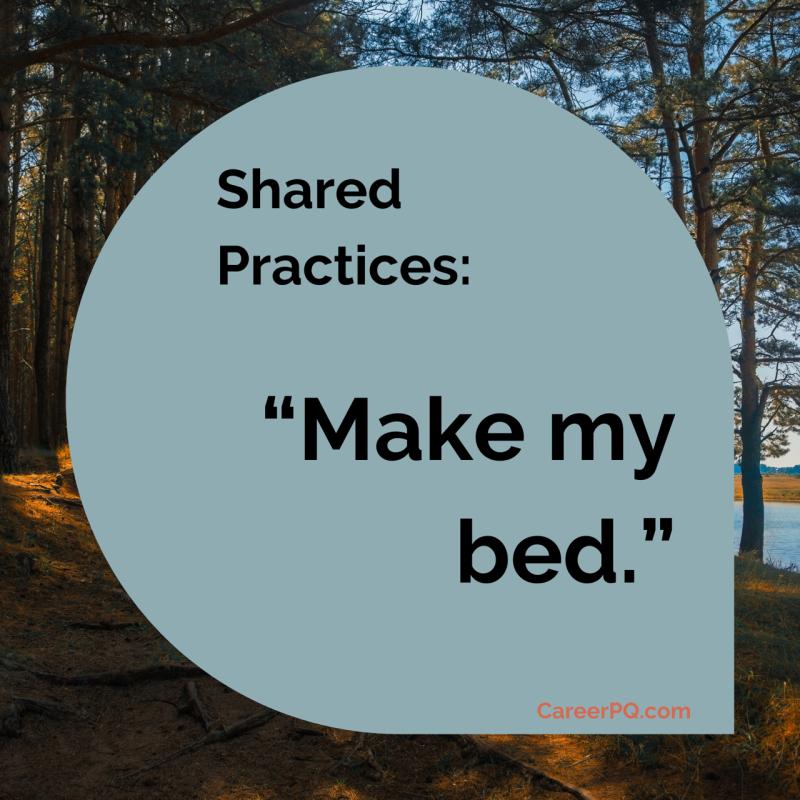 I gain so much inspiration from my clients each and every day. With their permission, I'm passing along some of their best practices for coping (even thriving) during these challenging times.
Make my bed: The most common theme I've witnessed in coaching calls and conversations with friends is the challenge of living through chaos. Whether you've lost your job, are trying to stay productive while working from home or feeling anxious about your health, these are challenging times on many different levels. To help push through the chaos, as yourself: "What do I control?" Choose 1-3 easy-to-implement actions and get started. For one client who was new to working from home, the idea of making her bed each morning came to symbolize the new routines that she wanted to create to help add stability and structure to her life.
What small changes can you make to gain some control over the chaos?