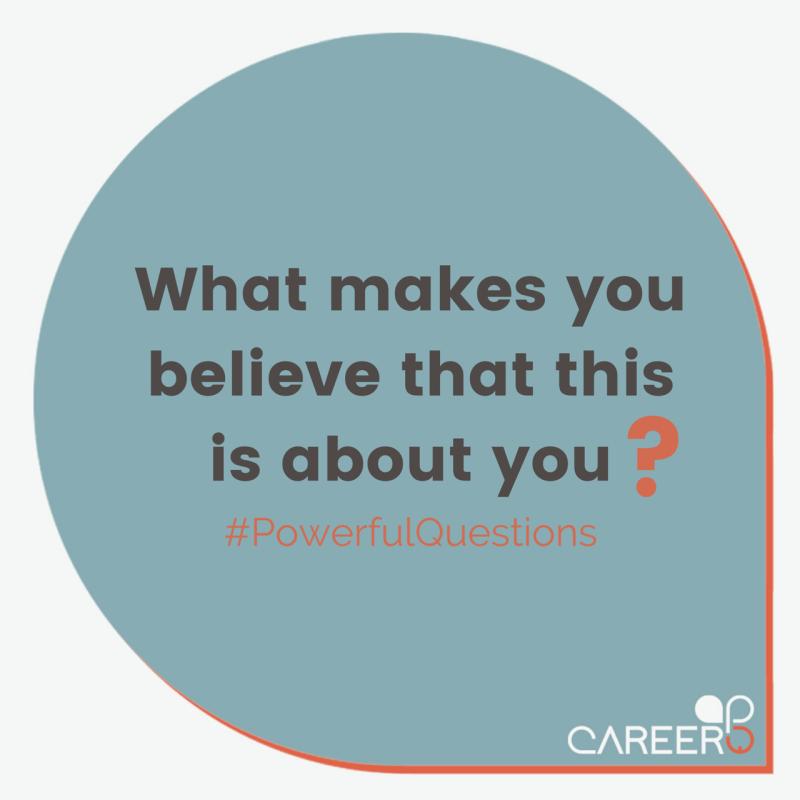 Powerful questions make you think: "That's a great question!"
A client recently asked me: "What are your most powerful questions?" Without pause, I said: "What makes you believe that this is about you?" She laughed and acknowledged that I've asked her that question more than once.
This question resonates with so many people (in a wide variety of situations) because many of us tend to internalize the actions of others, regardless of our role in the situation. So, the next time you think "What did I do…," pause and assess if the situation was really about you. If yes, own it. If not, let it go.