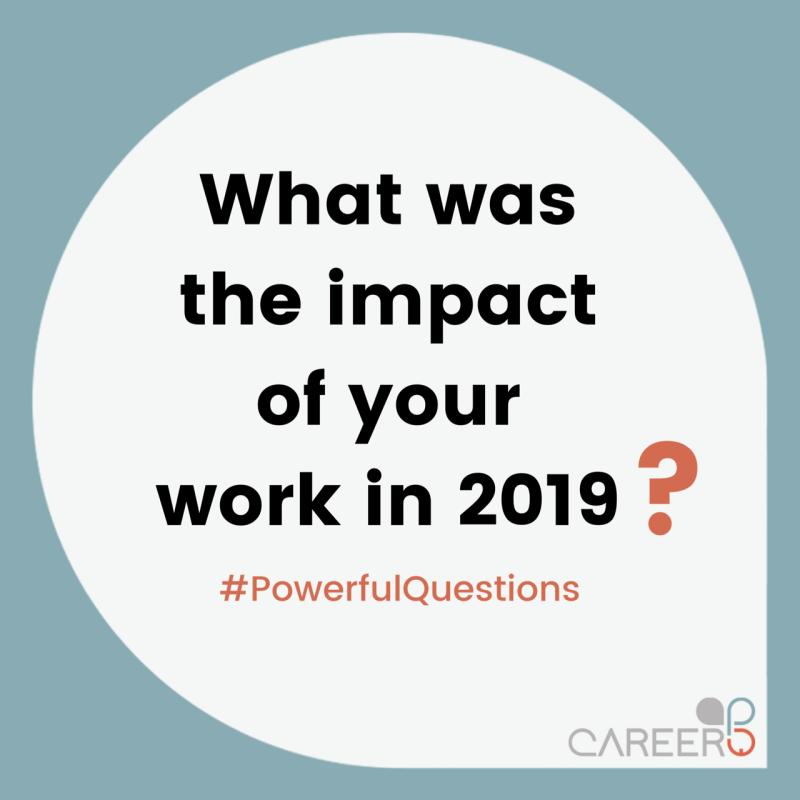 Powerful questions help to prepare you for what's next.
As you jump into the new year, spend a few moments gathering your thoughts about the impact of your work over the past year. Keep a personal file of any data that points to the scope of your work and your successes. If your employer doesn't track your data, consider collecting some of your own: ask clients, co-workers, managers, etc. what they think of you and your work. Personal testimonials are powerful evidence of your impact.
Find a safe place to keep your information and update it regularly. This will make preparing for a performance review, updating resume, or asking for promotion much easier. Not sure how to measure your impact? Try coaching to help you uncover your strengths.